All teachers have passed a thorough criminal background and social media check.
No Contracts, Startup Fees, & 100% *Risk Free. Play before you pay!
Our piano teachers travel directly to you. We fit into your busy schedule so you can have more time.
Unlike other "services", our staff are in your local area. You're not talking to a person in a different state.
Performance Opportunities
Give us a call or send us an email and ask us anything. We help parents and students every day with making instrument selections to choosing the right teacher.
Once you've contacted us and are ready to start, we will pair you with an available music teacher who matches your request and schedule your first music lesson.
3 Pay After You Play, or Not
Payment is only due after your first music lesson and only if you are 100% satisfied. If the teacher is not a good fit, the lesson is on us.
After you've had your first lesson and you LOVE your teacher, make sure to practice daily to improve those mad skills!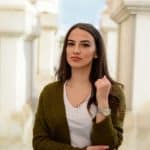 Marie N.
"All three of my kids take piano lessons with Lessons On The Go, and we couldn't be happier! I have been extremely impressed with both head office staff and the teacher's willingness to discuss our family's needs and work out a teaching program that suits us. My kids thoroughly enjoy their lessons with their teacher. The teacher coming to our house has made piano lessons for three kids so much easier. I would highly recommend Lessons On The Go."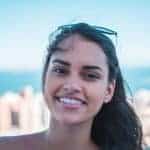 Ty T.
"Our son has taken guitar with Lessons on the Go since 2015. He loves it and we love it- a win win! You do not have to drive across town trying to be another "practice"; Lessons on the Go comes to you.
We have had two instructors (skill level change) and both were extremely knowledgeable, professional and worked with our son in motivating and creative ways. "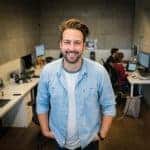 Billy G.
"We have been using Lessons on the Go for guitar lesson with our son for over a year. Our instructor, Sam, truly understands our son and how he learns. Sam is patient, kind, motivating, and also shows up with a kind heart for our lesson. We have been very pleased with all communications with Lessons on the Go, especially their flexibility to work with us."