At Lessons On The Go®, we understand the importance of the student/teacher bond more than anyone.
We make it a priority to hire some of the best music teachers in the industry.
Our teachers work hard to prepare fun, customized, one-on-one lesson plans that keep lessons stress free and enjoyable.
We are committed to helping our student's build confidence, learn a new skill, and overall have unimaginable success.
To ensure our customers are completely satisfied with their teacher, we offer a risk-free first lesson to make sure everything is a good fit.
If the teacher is not a good fit, the lesson is 100% free and you are welcome to try a different teacher dependent on current availability.
Past the first lesson, if at any time a customer becomes dissatisfied with our services, we issue a refund for any remaining lesson credits that have not been used at the customer's request.
No questions asked. We do not believe in holding your lesson credits hostage.
Have questions about our guarantee or how to get started?
How We Match Teachers to Students
We match our students intentianally based on
While we would love to be able to offer everyone that coveted 4:30pm slot after school, unfortunately, not every teacher has that time available. When you give us your availability for lessons, we will match you with a teacher who meets the below factors in addition to having available times within your schedule.
Some teachers specialize in teaching only beginner students where others will teach beginner all the way through advanced levels. We will pair you with a teacher who has experience in teaching within you or your child's current ability level.
3. Musical Interests & Goals
Most of our teachers teach all genres, however, if you are looking for something more specific such as operatic vocal technique or a classic rock only preference, we'll pair you with the teacher best suited for those needs.
While age is only a number, some music teachers have degrees in early childhood education and that's where they shine. Other teachers are specialized in teaching  adult students, while the vast majority of our teachers have great results with students of all ages. We will pair you with a teacher who has experience teaching students in you or your child's age range.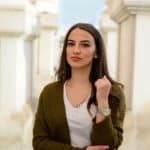 Marie N.
"All three of my kids take piano lessons with Lessons On The Go, and we couldn't be happier! I have been extremely impressed with both head office staff and the teacher's willingness to discuss our family's needs and work out a teaching program that suits us. My kids thoroughly enjoy their lessons with their teacher. The teacher coming to our house has made piano lessons for three kids so much easier. I would highly recommend Lessons On The Go."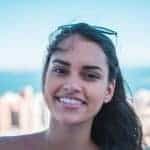 Ty T.
"Our son has taken guitar with Lessons on the Go since 2015. He loves it and we love it- a win win! You do not have to drive across town trying to be another "practice"; Lessons on the Go comes to you.
We have had two instructors (skill level change) and both were extremely knowledgeable, professional and worked with our son in motivating and creative ways. "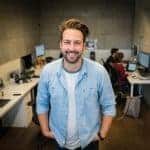 Billy G.
"We have been using Lessons on the Go for guitar lesson with our son for over a year. Our instructor, Sam, truly understands our son and how he learns. Sam is patient, kind, motivating, and also shows up with a kind heart for our lesson. We have been very pleased with all communications with Lessons on the Go, especially their flexibility to work with us."