We come to you, giving you more time for what matters most. No travel, logistics, or time wasted.
Lessons built on the student's interests, goals, and personality. Learn songs you actually like.
No Contracts, Startup Fees, & 100% Risk-Free*. No risk, no obligations, no runarounds. Just lessons.
We are an established small business located in Houston. We don't undercut our teachers just to maintain a margin.
Every teacher on staff has an active background check on file. Real lessons from safe teachers.
Setting Up Your First Music Lesson
Call us or send us an email and we will help you with selecting the right music teacher for you or your child. Not sure about selecting the right instrument before the first lesson? Just reach out and we'll help you select the instrument that's right for your needs and budget.
Once you've contacted us and are ready to start, we will pair you with an available music teacher who matches your request and schedule your first music lesson.
Payment is only due after your first music lesson and only if you are 100% satisfied. If the teacher is not a good fit, the lesson is on us and free of charge.
3 Pay After You Play, or Not
After you've had your first music lesson and you LOVE your teacher, make sure to practice daily to improve and don't forget to have fun! And who knows, we might just see you playing at one of our recitals!
Best Age to Start Music Lessons (By Instrument)
Learning guitar can be stressful on a child's fingers and ultimately become frustrating. This is especially true for younger children.
When it comes to fine motor skills, finger strength and flexibility, we've found it's best to start guitar at age 6 at the very minimum. If a student younger than 6 wants to play guitar badly, we recommend starting with ukulele as a much easier alternative.
Piano lessons are a wonderful option for young students wanting to begin music lessons! Students are able to start at an early age because playing the piano consists of pressing down keys easily with minimal strength. This makes learning songs a fun and exciting experience!
The minimum age we recommend a student start voice lessons is around 11-12 years old. A voice lesson which focuses strictly on technique can be very challenging on younger vocal chords that have not yet developed. Students who usually gain the most out of private voice lessons are going through or have fully gone through puberty.
Electric bass strings are very thick. Because of the string thickness, students will need greater finger and hand strength to press each string to the fret board to create clear and sustained notes.
We recommend drum lessons for interested students ages 5 and up. Drums is a great introductory instrument when it comes to learning rhythm and timing. For younger students (5 and 6 years old), we recommend starting with a small practice pad or single drum and eventually moving up to a full set of drums if desired.
Violins come in four sizes; 1/4 (quarter size), 1/2 (half size), 3/4 (three quarter size), and 4/4 (full size). The size is based on the student's arm length and any qualified string instrument provider will be able to measure your child quickly and accurately on site. They will also ensure that size is comfortable for the student. Due to the fine motor skills needed to learn how to play the violin, we recommend starting at the minimum age of 6.
Students beginning cello lessons will need to ensure they are properly sized for their instrument. Cellos also come in four sizes (1/4, 1/2, 3/4, and 4/4 sizes.). When measured, the cello size is based on the student's arm length and ability to sit with the cello sitting comfortably against their shoulder at the correct height and between the student's knees. Cello strings are much thicker than violin strings, also requiring the student to have more hand and finger strength to press strings to the finger board. A student can start cello younger than 8, however, due to the fine motor skills needed to learn the instrument, we recommend starting no younger than 8 yrs. old for the best experience.
Schedule your risk-free lesson today
Have questions or would like to talk to someone about our lessons or teachers? Contact us! We talk to families and people interested in starting lessons every day!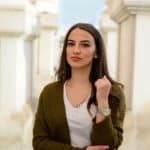 Marie N.
"All three of my kids take piano lessons with Lessons On The Go, and we couldn't be happier! I have been extremely impressed with both head office staff and the teacher's willingness to discuss our family's needs and work out a teaching program that suits us. My kids thoroughly enjoy their lessons with their teacher. The teacher coming to our house has made piano lessons for three kids so much easier. I highly recommend Lessons On The Go."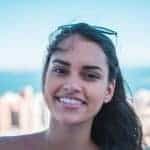 Ty T.
"Our son has taken guitar with Lessons on the Go since 2015. He loves it and we love it- a win win! You do not have to drive across town trying to be another "practice"; Lessons on the Go comes to you. We have had two instructors (skill level change) and both were extremely knowledgeable, professional and worked with our son in motivating and creative ways. "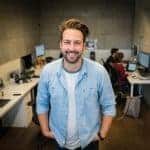 Billy G.
"We have been using Lessons on the Go for guitar lesson with our son for over a year. Our instructor, Sam, truly understands our son and how he learns. Sam is patient, kind, motivating, and also shows up with a kind heart for our lesson. We have been very pleased with all communications with Lessons on the Go, especially their flexibility to work with us."